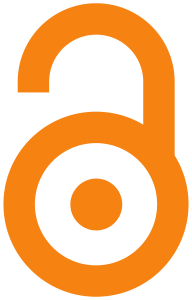 Hace unas semanas tuve la oportunidad de asistir a una charla en la Biblioteca de la EEAD sobre fuentes documentales especializadas en agricultura y ciencias afines, y se habló específicamente del acceso a recursos científicos en abierto: directorios de revistas, repositorios, agregadores, etc. Pensé que sería buena idea recopilar parte de esos recursos en esta entrada porque son una fuente esencial para la preparación de conferencias de corte científico.
Acceso abierto a la literatura científica significa que cualquier usuario pueda leer, descargar, copiar, distribuir, imprimir, buscar o enlazar los textos completos de los artículos científicos, y, usarlos con cualquier otro propósito legítimo…. Es decir, es una manera gratuita y abierta de acceder a la literatura científica…Esta corriente promueve eliminar las barreras económicas, legales y tecnológicas, y trata de obtener a cambio, como beneficios, una mayor accesibilidad para los documentos y una mayor visibilidad para los autores [Acceso abierto (1 diciembre 2015). Wikipedia, La enciclopedia libre. Fecha de consulta: 9 marzo 2016]
Recursos y documentos especializados científico-técnicos: Biblioteca Virtual del CSIC
Bases de datos multidisciplinares: Web of Science (WoS) y Scopus
Directorios de revistas editadas en abierto: DOAJ y Opendoar
Repositorios: Digital.CSIC
Agregadores nacionales: Recolecta
Agregadores internacionales: OpenAire y Oaister
Repositorios sobre ciencias agrarias: AgEcon Search, DSpice@ISSR, ICRISAT, Infoteca-e , OpenAgri Repository, Organic Eprints , Electronic Theses and Dissertations Collection, SIDALC y Virtual Open Access Agriculture & Aquaculture Repository, entre otros.
Y para cuando nos cansemos de las ciencias en abierto podemos pasar a las letras en abierto 😉 porque tanto Dialnet como Érudit son una fuente fantástica de información sobre traducción e interpretación.